Join the Fellow Feathers
The Fellow Feathers is a 501(c)(7) non-profit
Our annual budget of $9,000 pays for use permits, site maintenance, and club functions to help maintain this iconic site and support hang gliding in San Francisco. Donations can be added in the cart at check out, are greatly appreciated and will be put to good use!
Before You Join or Renew!
All pilots must familiarize themselves with the Fort Funston airspace rules, approach patterns, and LZ before flying. Please also read the site guidelines and get an in-person briefing from a local pilot.
All memberships require a current USHPA membership in good standing.
Level
Price
Fellow Feathers Pilot
$25.00 now.
Membership expires on December 31, 2023.
Select
Fellow Feathers Pilot + 1 Clubhouse Space
$75 now, then $75 on January 1 of each year
Select
Fellow Feathers Pilot + 2 Clubhouse Spaces
$150 now, then $150 on January 1 of each year
Select
Fellow Feathers Pilot
Annual membership donation
Includes digital membership card and helmet sticker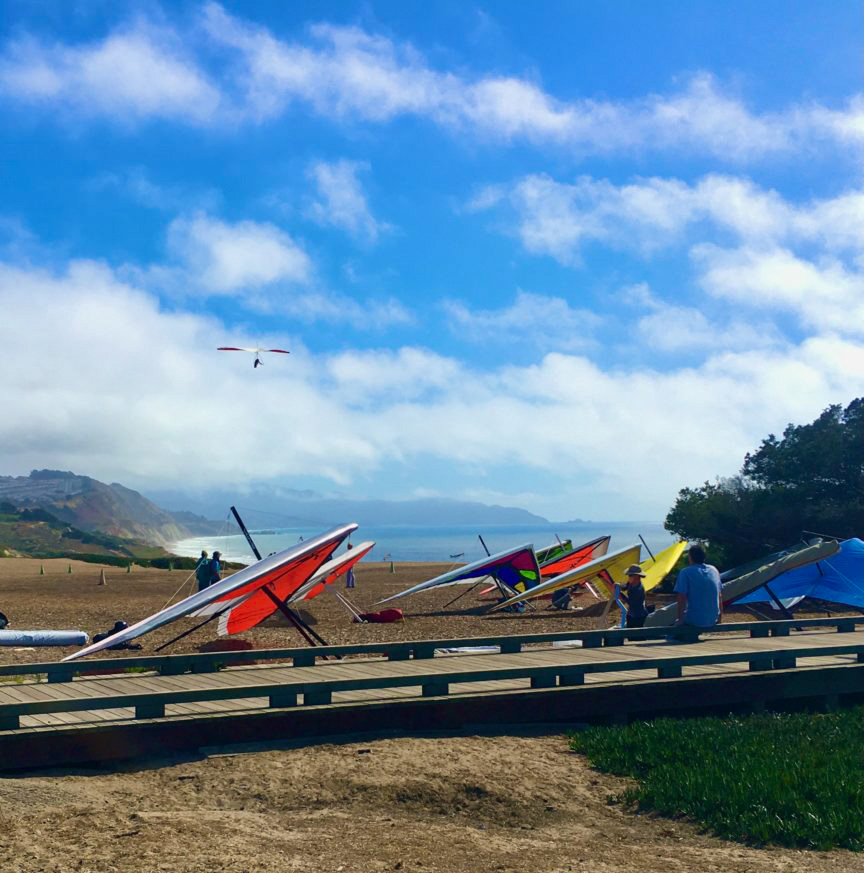 Fellow Feathers Pilot + Clubhouse
Annual membership donation + glider storage
Renews automatically
Includes digital membership card, helmet sticker & glider storage in the Fellow Feathers Clubhouse