Fellow Feathers 50th Anniversary Fly-In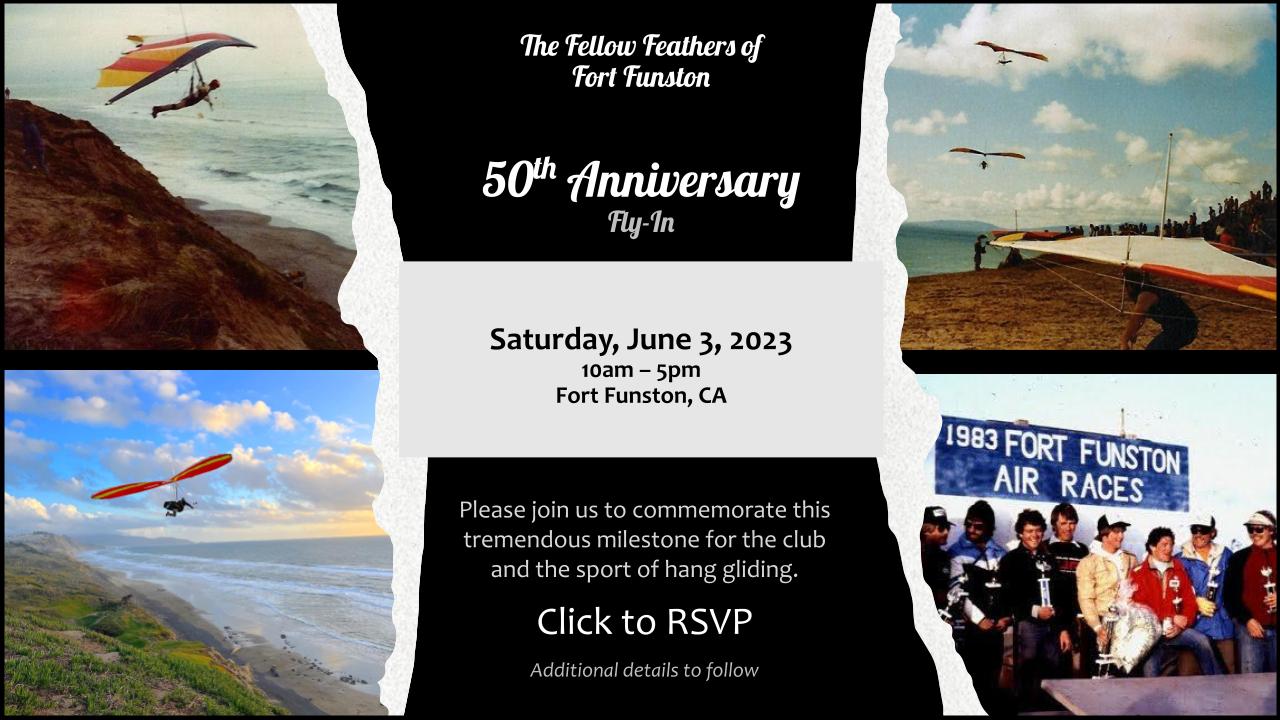 Please join us on Saturday, June 3rd, 2023 to celebrate Fellow Feathers 50th Anniversary! We'll have flying, food, tandems (weather permitting), a hang gliding VR experience developed by one of our long-time pilots, glider demos, and more!
Established in 1973 in partnership with the GGNRA, and with more than 120 active members, the Fellow Feathers is one of the longest running hang gliding clubs in the world. For half a century, our remarkable flying site has drawn together pilots and friends from all corners of the world to share our passion for flight. Join us to celebrate!
Click the invitation above to RSVP.
We hope you'll join us in the celebration of this tremendous milestone!